Lasha
Bible Meaning: Fissure, to break through, a boiling spring
Strong's Concordance #H3962
Lasha was on the original border of the land of Canaan. Although it is listed with cities such as Sodom, Gomorrah and others located on a plain south of the Dead Sea, the exact location of Lasha is unknown (Genesis 10:19).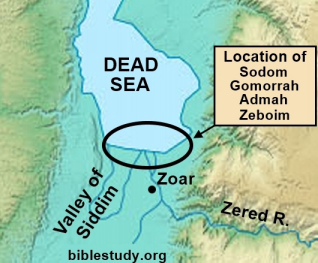 Important verses
Genesis 10:19
And the border of the Canaanites was from Sidon, as thou comest to Gerar, unto Gaza: as thou goest, unto Sodom, and Gomorrah, and Admah, and Zeboim, even unto Lasha.
Further Bible study: