Patmos
Bible Meaning: My killing
Strong's Concordance #G3963
Patmos is an island in the Aegean Sea roughly thirty-seven miles (59.5 kilometers) southwest of ancient Miletus. It contains an area of about 13 square miles (33.7 square kilometers) of land.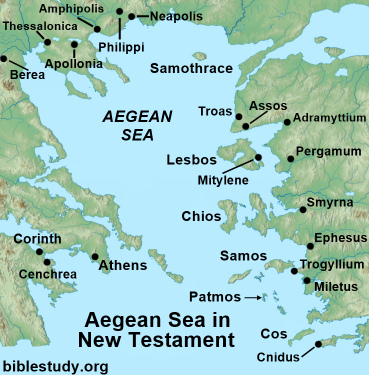 The last one
The Apostle John, the last of the original twelve disciples still alive, is banished to the island by Roman Emperor Domitian around 95 A.D. He is sent to Patmos, used by the Romans for political exiles, "because of the Word of God and the testimony of Jesus Christ" (Revelation 1:9, HBFV).
During John's stay on Patmos, he receives fantastic visions from God that he writes down. The events he witnesses become the basis for the book of Revelation.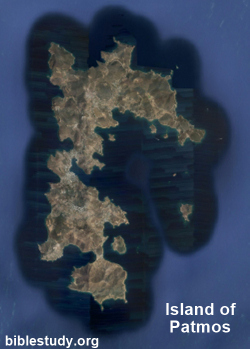 Empire Nerva assumes control of the Roman Empire after Domitian dies in September 96 A.D. John, soon after Nerva comes to power, is released from Patmos and travels to Ephesus. His last task, before his death, is to canonize not only the New Testament but also the entire Bible. He successfully completes this task before dying of natural causes around 100 A.D.
Important verses
Revelation 1:9
I John, who also am your brother, and companion in tribulation, and in the kingdom and patience of Jesus Christ, was in the isle that is called Patmos, for the word of God, and for the testimony of Jesus Christ.
Further Bible study: